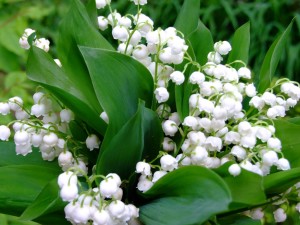 "Adopt the pace of nature: her secret is patience."-Ralph Waldo Emerson
The month of May is associated with the flower, Lily of the valley. The flower conveys sweetness and humility. In the Victorian Era, it was gifted to convey the romantic message" you have made my life complete". I personally think that is a tribute to all the wonderful mothers out there, and to you I say Happy Mother's Day.
Container Gardening with Vegetables: We all talk about having a grand vegetable garden in our backyard, but some of us are limited to full sun exposure, space or kids and pets running directly through it. That is why growing vegetables in containers are perfect, and you are not just limited to herbs, the list is endless, and you can get quite creative.
The Best Vegetables for Containers:
Potatoes, chard, lettuce, cherry and bush tomatoes, peppers, eggplants, summer squash, Asian greens, pole beans.
Clay pots are usually more attractive than plastic ones, but plastic pots retain moisture better. To get the best of both, slip a plastic pot into a slightly larger clay pot.
Avoid small containers. They often can't store enough water to get through hot days.
Add about 1 inch of course gravel in the bottom of the container to improve drainage.
Vegetables that can be easily transplanted are best suited for containers. Transplants can be purchased from local nurseries or started at home.
Feed container plants at least twice a month with liquid fertilizer, following the instructions on the label.
An occasional application of fish emulsion or compost will add trace elements to container soil.
Place containers where they will receive maximum sunlight and good ventilation. Watch for and control insect pests.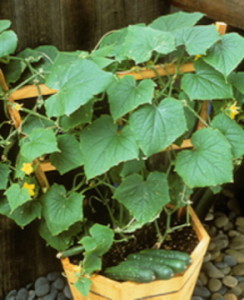 Plant Sales: May is a great month for plant sales. The garden still has plenty of room in it, you can assess and see what you would like added and go to endless plant sales, load up your car and plant like crazy when you go home. If you are anything like me, you can't stay clear of a "plant sale" why would you? These are usually well established plants dug and divided from gardens of fellow gardeners and you know they're going to look fabulous in your own garden, it's just finding that right spot when you get home.
Community Garden Club of Cohasset-Sarurday, May 21st 9-1 annual plant sale on the grounds of the Cohasset Historical Society, 106 S. Main St. Holly Hill Farm-Organic plant sale, Saturday/Sunday May 21,22 and 28,29th 10-4 at Holly Hill farm in Cohasset Garden Club of Hingham-annual plant sale Saturday, June 4th 9-12 on Hingham Commons. Hingham Farmer's Market-On going every Saturday 10-2pm at the Hingham Bathing beach. Local gardeners and growers have great plant materials to choose from. And while you are at the Farmers Market,  make sure you pop over to see my good friend at Dottie O's for a tasty treat! Best baked goods you will find on the South Shore!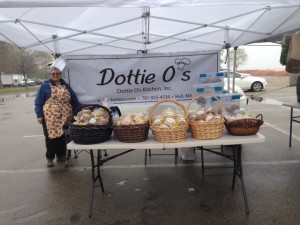 Bearded Iris-This is a plant you will definitely find at a plant sale or in any well established garden. Sometimes I think this plant is overlooked, but even after blooming, its foliage of leaves adds interest to the garden. Iris seem to catch your eye when in bloom, they are easy to grow in your garden, require minimum care and multiply quickly, they are easy to divide also. They like to be planted in well drained soil, full sun and don't like to be constantly wet. They actually prefer drier soil. There are so many different varieties and I find that if you happen to walk past a garden that has a variety you may not have, stop and ask, most likely the gardener will be happy to share-again it's usually the plant sales you can find the most unique varieties.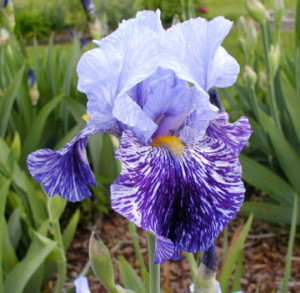 Seeds: For those of you that were not able to get the seeds started indoors, no worries, in the next couple of weeks, prepare your beds outdoors for planting them. Of course my favorite is the Zinnia, and I have multiple packets, all different varieties and colors too. The Zinnia is the hardest working flower in the garden. Don't overcrowd your seedlings, they fill in quickly. Make sure your soil is fertile and rich, add manure or compost to help promote growth and bigger blooms. My rule of thumb is Memorial day weekend, I also plant my pole beans, sunflowers, and pumpkins then too.
Two events I typically go to every year, Lilac Sunday, which is today at the Arnold Arboretum in Jamaica Plain. Due to the weather today we did pass, but I can tell you that if next week is nice, try and get over there, there are endless lilacs, all different varieties that will be blooming. Beacon Hill garden Tour-Thursday, May 19th. Lovely event. It is so nice to stroll through the streets of Beacon Hill and be amazed by the container gardens and patio gardens that are created in such small areas.
Great time of year to get out there divide, weed and organize the garden. Add garden structures, bird houses, birdbaths, stone work for interest in the garden, even a little bench for you to stop, sit and smell the roses! As always Happy Gardening!