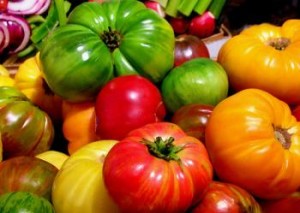 "The faster a cricket chirps, the warmer the temperature"-Farmer's Almanac
Well, our yards are certainly noisy this time of year then, because boy this heat makes it tough to garden in! My advice, head out early in the morning and spend a couple of hours weeding, deadheading and watering. Also, early evening works too.
Lots of things to do in the garden in August.
Containers- Some of our containers are tired looking due to the warmer temps, swap a few annuals in there to keep them bright for a few more weeks until we put the mums in. Trim out the dead from the plants and keep up with the watering.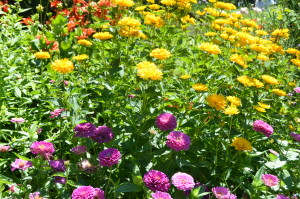 Perennial Beds- Step back and take a look at your garden, any big areas not in bloom right now? Make some notes and visit fellow gardeners and garden centers to see what is blooming right now, then add to the beds in September. Assess for powdery mildew which often creeps up on us in August. Use an organic spray, Neem oil or Serenade to help prevent mildew and black spot on roses and perennials. Time to get out and cut some of those flowers and bring them indoors to enjoy them too.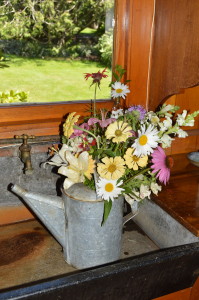 Vegetable gardens-Keep picking those vegetables and watering. You can still have tomatoes and zucchini right through to mid September. Keep up with the weeds too. For those of you that want to enjoy your vegetables during the winter, you should consider canning. I have never done this myself, but have friends that do, and love it.  Even want to make fresh salsa or fresh tomato sauce and store it for some time, Ball Mason jars are the way to go. Just your luck too, Ocean State Job Lot has traditional, large mouth and jelly size for $10.99 for a case of 12!
Houseplants-Hopefully you have all had your houseplants out on "summer vacation" and boy if you have Christmas cactus they will bloom beautifully around Thanksgiving. About a week before bringing them indoors, you will want to spray them with All Season's Oil spray before making the trip back indoors. Also, great time to repot your plants if they are root bound in the pots.
Bulbs- After a long winter like last year there was nothing better than seeing those beautiful crocuses poking their heads out early last spring, what a beautiful sight! Time to start thinking of bulbs, which kind you would like to plant and even ordering them. Tulips, Crocus, Hyacinths, daffodils and even Allium globemaster are just a few to consider. I usually order in bulk and have been very happy with Van Engelen bulbs and John Scheepers, both have on line stores. You can also go to local nurseries or even hardware stores. If purchasing bulbs from hardware stores or nurseries remember to choose healthy bulbs, avoid bulbs that are dry, withered, spongy or moldy. The larger the bulb, more flower in the spring. You want a sunny location, usually anywhere in the spring before the trees leaf out. Woodland bulbs such as: anemone, jack in the pulpit, snow drops-prefer more shade. When planting the bulb, you want point side up. Wait until weather is cool and before the ground freezes. I usually plant at the end of October, early November. You want to use a bulb fertilizer, I don't recommend bone meal, animals like to eat that. Most rodents don't like daffodils. You can either sprinkle red pepper in the planting hole or use moth balls on top of the soil after planting. Plant the bulbs in clumps, dig a large hole, put several bulbs in, sprinkle with the bulb fertilizer, and fill in with original soil. Make sure you mark each area so you aren't planting in the same spot. Water thoroughly. In the spring after flowering, cut back the flower stalks to ground level. Resist to cut when stalks are still green, it can affect the blooms for the following spring.
Salsa: If you are like me right now and have so many tomatoes and can't eat them fast enough, I have my very own Salsa recipe that I am going to share with you. It's plain, not too hot, you can add additional jalapeno peppers to give it even a bigger kick, enjoy!
5-6 Plum tomatoes or 4-5 large vine ripe tomatoes, 1 medium yellow onion, 2 jalapenos, seeded, 1 large bunch of cilantro, juice of 1 lime, 2-3 Tlbs. of red wine vinegar, salt and pepper-(I have this great little handy chopper I use, you can also use a food processor too.) Chill for at least an hour.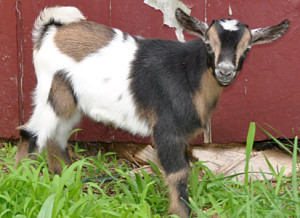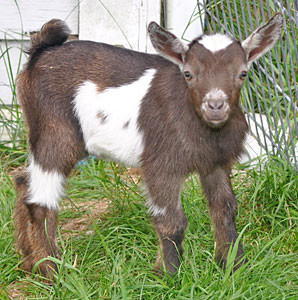 Look who will be joining the Swanson Farm! Valentino and Benito arrive next week, stay tuned for future updates!