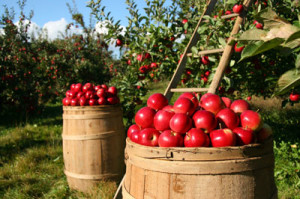 Here it is already September, hard to believe, but still so much to do in the gardens. If you are like me and do not have a well, have been on a watering ban all summer and been praying for just 2 days of heavy soaking rains-You are ready to tear out parts of your gardens and start over! Don't. Many plants are just stressed due to the lack of water they have received. Hopefully you have been able to hand water those gardens and keep them somewhat thriving. Lots of questions about hydrangeas this year. Where did all the flowers go? The January/February harsh temperatures and wind delivered a beating to the macrophylla hydrangea(commonly know as mopheads, lace cap or big leaf). If your hydrangeas are planted in a protected spot or against a wall or foundation, you  may have had one or two buds. I actually had one near the base of my hydrangea at the back of my house. Wilting was also a common sight for these poor plants. It seemed like I could dump gallons of water on them morning and night, yet the still seemed to wilt. Keep up with the watering, your plant is not dead.
Dividing/Transplanting: September is a great time to do divide, transplant and re organize the garden. Any perennials that need to be divided or moved, cut them back and transplant them to their new location and water thoroughly. Shrubs and roses, make sure you add additional compost to the new hole you are transplanting the shrub to.
Fall Vegetable Gardens: Go ahead and clean up the space in the garden where summer crops have now passed. Prepare the soil with compost, manure or seaweed kelp and plant your new crop that will flourish right through until October. Plant yellow beans, peas, all types of lettuce, radishes, swish chard and spinach. Use a liquid fertilizer every 2 weeks. Also, dig up some of your herbs, put in a pot and bring indoors to a cool, sunny spot.
Fall plantings: Your window boxes may look tired and spent from the constant heat of the summer. Time for the mums, kale, cabbage, fountain grasses, gourds and pumpkins. I love this time of year and you can get really creative. When choosing mums, you want tight compact plants, flowers that are unopened, and bloom time will be longer.
Fall Fairs/Apple Picking: The are so many fall fairs and festivals all over New England. I was lucky enough to go to the Vermont State Fair over the weekend with a dear friend and had a wonderful time. So many different exhibits, contests and livestock! Looks like I may be getting a new addition-stay tuned! This is a great family outing along with apple picking. See last years post for local apple orchids that I have been to and have been very happy with. Nothing like having fresh baked apple pie in the house or apple crisp!
The Big E-West Springfield, MA 9/19/28,              The Fryeburg Fair-Fryeburg Maine 9/28-10/5 Damariscotta Pumpkinfest/Regatta-10/10-10/13       Keene Pumpkin Festival-Keene, NH 10/18, Harvest on the Harbor-Portland, Maine 10/22-10/25          Franklin County Cider days 10/31-11/2
Apple Crisp: Preheat oven to 350 F. Butter 9x14x2 inch oval baking dish. Peal and core 5 punds of McIntosh or Macoun apples, cut into wedges. Combine apples with grated zest of 1 orange, 1 lemon, 2 Tbl of orange juice and 2 Tbl of lemon juice, 1/2 C sugar, 2 tsp cinnamon, and 1 tsp nutmeg-pour into dish. For topping: 1 1/2 C flour, 3/4 C sugar, 3/4 C light brown sugar, 1/2 tsp kosher salt, 1 C oatmeal, 1/2 pound unsalted butter, diced-with electric mixer combine all ingredients until mixture is crumbly and scatter over apples. Place crisp on a sheet pan and bake for 1 hour until top is brown and apples are bubbly, Enjoy!!
                             Without Labor, Nothing Prospers…. Sophocles, Greek Playright