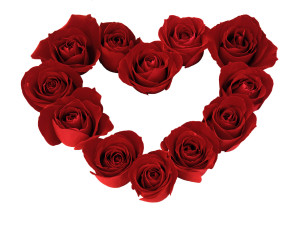 Kind hearts are the garden, Kind thoughts are the roots, Kind words are the blossoms, Kind deeds are the fruit. –Henry Wadsworth Longfellow
Valentine's day is a week away, which means February will be half over, good news, except for all of you skiers! But for all the gardeners, there is still plenty to do to prepare for springs long awaited arrival. As I mentioned last month, The Rhode Island Spring and Flower Show is this month, starting Thursday, February 20th. I can pretty much bet that it will be quite crowded there with lots of fellow gardeners and people who just want to smell mulch! Definitely put it on your to do list, you are guaranteed to leave there with lots of great gardening ideas.
Cold Frames-I know we have discussed this before, and yes I am still waiting for my husband to build mine(2 years later), BUT good news! Walpole Woodworkers is having a sale this month on cold frames, 25% off.  They are constructed very well, and are very nice looking,  Check them out at www.walpolewoodworkers.com. Wouldn't that make a fabulous Valentine's Day gift!
Chickens-For all you backyard chicken farmers, or want to be backyard chicken farmers, now is the time to start researching the breeds you want, number of chickens and of course a coop. Many of the hatcheries are already sold out of rare breeds, so you may want to get your orders in soon. McMurray Hatchery and Meyer Hatchery are two hatcheries from which I have ordered from in the past. When you order from a hatchery there is a minimum number of chicks, anywhere from 15-25 chicks. If you are uncomfortable ordering through the mail, and would like to start off with a small flock, Fits Mill, Hanson Grain and Tractor Supply company  are local companies that will have different varieties of chickens you can choose from. They also usually require a minimum of 6 chicks. Do your research first, I also recommend getting a book, Storey's Guide to raising Chickens by Gail Damerow -it is a great reference guide.
So, for now enjoy the snow, maybe invest in a pair of snow shoes, trudge through the back yard to fill your bird feeders and hope for this snow to melt for March 1st.