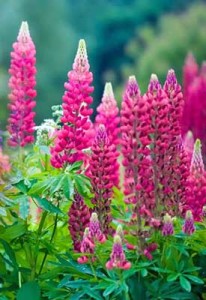 "There are two seasonal diversions that can ease the bite of winter. One is the January thaw. The other is the seed catalogs."-Hal Borland, American writer
Here it is only the first week of January and most of us are itching to get outside and get planting! It doesn't help with all those seed catalogs being delivered every day, the next one prettier than the previous. Every year I devour over each catalog and make endless lists of seeds I want to plant, some new varieties, some old and hardy ones, flowers, vegetables and even perennials. I make my order, even pick up additional packets at the flower shows, have numerous amounts of packets and head downstairs to set up my grow lights and convince myself that this is the year these seeds will be spectacular! I have had a lot of success with most of my seeds, but feel the flowers do better than the vegetables, especially when transitioning outdoors(now I am still waiting for that cold frame!). One of my biggest problem is that I start them too early, I get all excited and can't wait to see their little heads poking through the soil and plastic wrap. The actual germination time is pretty short depending on what you are sowing, some are even best to sow outdoors when the danger of frost is over. My second and probably my biggest issue with seeds is when I transplant them into my garden and they are still relatively small, those annoying chipmunks crawl through the chicken wire and level the entire plant. Last year after planting about 20 zinnia plants, 15 sunflowers, squash and zucchini, I came out to the garden the following day to see NOTHING! I actually saw one of the perpetrators trying to escape-which he did. So, instead of discussing how I would like to deal with that issue this year, I am going to move on to tell you two of my favorite plants that are a must for your gardens!
Hellebores-A perennial that blooms in shady gardens from late winter on, as early as late February-early March depending on the snow conditions. Flowers range from white-pink, red, purple, and green. Each stem can hold 3-5 flowers and blooms for several months. They are deer resistant, drought tolerant and love being placed under tall trees such as pines. They grow in clump forms similar to Hostas and also look great in containers with pansies in the spring. After the pansies have passed, plant the Hellebore in the garden for next year.
Lupine-This has to be one of my favorites, right next to zinnias. This is a must for your garden. A native pant to the state of Maine(which I hope to also be a native to Maine someday), Lupine is a biennial or short lived perennial which have stiff erect flower spikes of 1-4′ of horizontal foliage. Lupine prefers full sun to part shade and blooms late spring. Do not try transplanting Lupine,( which I have in the past) it likes to stay put and the plant will typically fail. I treat Lupine as an annual and plant about 6 different colored ones each year in 2 of my gardens. I did have one plant that came back last year and believe it is because it is close to the foundation of my house and gets the warmth it needs. There is a wonderful children's book called Miss Rumphius which is written and illustrated by Barbara Cooney. It features the life of fictional Miss Alice Rumphius, a woman who sought a way to make the world more beautiful and found it by planting Lupine in the wild. When you drive to Maine during the month of June, you cannot help but wonder if Miss Rumphius was visiting Maine!
Another way to rid those winter blues is to load up on the house plants! Hard to do here, I have 34(last counted) and try to sneak them in but never have enough areas to put them! House plants clean indoor air by breaking down certain harmful gasses. Dwarf azaleas, gerber daisies and tulips also help remove pollutants from indoor air. Because of the higher heat temps in your home this time of year, there is less humidity and sometimes it affects your house plants. Try and keep plants away from the hot air sources and cold drafts.
Don't forget about our feathered friends, and I don't mean chickens this time(but yes they are all doing fine with these frigid temps-only threatened to bring them in once so far). The birds, they need our help this time of year, so fill your feeders with black oil sunflower seed to attract chickadees, juncos and nuthatches. I have a window feeder I put on my kitchen window and love seeing the birds during the day, it's relaxing to watch.
The ultimate cure for the winter blues is the Flower shows, unfortunately we need to get through January and part of February.  The Rhode Island Spring Flower and Garden Show begins Thursday, February 20th-Sunday, February 23rd at the Rhode Island Convention Center in Providence Rhode Island. This is one of my favorite shows, it's small, you can actually get into the exhibit and really take your time and enjoy smelling all the beautiful scents-who would of thought that mulch could smell so beautiful! The Boston Flower and Garden Show runs from Wednesday, March 12th-Sunday, March 16 at the Seaport World Trade Center in Boston, a wonderful event, and what's nice about this one is about 2 weeks later you are out in the garden!
Lastly, I just want to talk about Roses for a bit, another favorite of mine. I want to go over rose pruning, since we have all had some snow this season and possible damage to our rose bushes. Wait until late winter/early spring when danger of frost or freeze has passed and you can see the winter damage. Don't prune after leaf buds begin to swell, you can delay the bloom. Start by removing the twiggy growth, prune out the dead wood and canes from the center of the shrub, remove 1/3 of the plant in both height and width.
Enjoy the winter and lets hope our friend Punxsutawney Phil does the right thing this year!!!