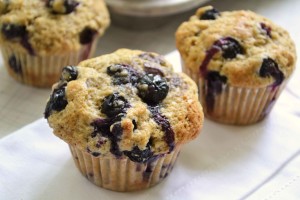 It's Blueberry picking season, what a great time of year! In July and August when the bulk of the plantings has been done, and the maintaining of the gardening continues, it is a great field-trip to your local blueberry farm.
Tree Berry Farm in Scituate on 123(on the Norwell border) is open from 7am-1pm daily for picking. It is best to call the night before to make sure they are not closed for ripening. 781-545-7750. For all of you vacationing down the Cape, there is Blueberry Hill Farm rte. 6A in West Barnstable and Blueberry Bog in East Sandwich.
For all you heading Down East, there is Crabtree's Blueberries in Sebago, Berry Best Farm in Lebanon and Payer's Pick your own Blueberries in Sanford, Maine. I have a fabulous Blueberry Buckle recipe that one of my best friends gave me about 15 years ago, and I must say I bring this to many functions and I get more compliments on it(must be the farm fresh egg in it!)
Blueberry Buckle: Cake Batter-2 C flour, 2 tsp. baking powder, 1/2 tsp. salt, 1/2 stick of unsalted butter, 3/4 C sugar, 1 egg, 1/2 C milk, 1 pt. of fresh blueberries. Cream butter and sugar, add egg and milk. Add flour/dry ingredients, until slowly combined, add Blueberries. Topping-1/2 C sugar, 1/4 C flour, 1/2 tsp. cinnamon, 1/2 stick of unsalted butter. Mix with fingers or whisk until crumble mixture. Pour batter into 9″ tart pan, top with crumble topping. Bake 35-40 minutes.
Watering: Many of us have planted lots of new flowers, shrubs and trees this past spring, many of us have irrigation(some of us long for it!), many of us think that the rain we got earlier in June was plenty of water-wrong. Even with irrigation, any newer plantings from June through now, it is important in the extreme heat to give additional soakings to these plants. Any plants that were transplanted, they need even more. Best to water your lawn and garden during the the early morning or the evening to minimize evaporation.
Deadheading/Weeding: This is an ongoing chore that we all must face in the dog days of summer. Deadhead flowers for continued bloom. Right now the catmint and salvia's bloom has faded and is not as vibrant, cut the plant back to promote future blooms. Rose bushes, cut the dead blooms off at an angle and it will produce more flowers, by doing this your roses will bloom right into October. Daylily-once the flower has bloomed and the stalk becomes withered, cut the stalk back to the base in the plant. The weeds like to take up residence in our gardens at this time too, best to go out early, once a week with your bucket and clippers. Go through all your gardens, get those pesky weeds, trim back your faded blooms on your perennials and stake any taller plants you may have.
Vegetable gardens: Hopefully all of you that planted your vegetables have begun harvesting. I have had some wonderful cucumbers, rhubarb and lettuce. Unfortunately, I will not be getting any fresh zucchini, squash or corn since my 4 legged friends decided to help themselves to the entire plant! Looks like I will be visiting the local farmer's market for my zucchini for my fabulous zucchini bread. Good news is my tomato plants, eggplants and watermelon, raspberries, blueberries and fresh herbs all seem to be doing well. Happy to report that my artichoke plants look great, small and no fruit yet, but I am hopeful.
Enjoy the summer, get out there and peak in your neighbors garden(just don't pick their flowers), or if on vacation, look for farmer's markets and garden tours. The Hydrangeas are gorgeous this year, get out there and pick some and bring them in the house!