It certainly got hot quickly, I hope you all got the gardens planted and put those rain barrels under the downspouts to collect all that wonderful rain we got this past week. Being avid gardeners, we love to hear the rain at night against the windows and roof tops!
Now that we have the gardens planted, we need to keep up with the weeding and deadheading. Pick a day once a week(I usually pick Sunday mornings around 7am) I take my pail and my clippers and go through every garden bed. If you stay on a regular schedule it really keeps the weeds in check. I recently came across a tip in a garden magazine. To control weeds growing in the cracks in patio stones and bricks, pour boiling water on them. Hmmn, think I will try this.
June is a great time to harvest strawberries too. C.N. Smith farm in East Bridgewater has over 3 acres of strawberries just waiting to be picked. They are open 7 days a week from 9am-4pm. For all of you that are growing Rhubarb in the garden it is also time to cut that and you can make Strawberry Rhubarb pie or crisp. Here is my Strawberry Rhubarb Crisp Recipe:
Topping:
1/2 Cup Old fashion oats, 1/2 Cup flour, 1/2 Cup brown sugar, 1/3 Cup sliced almonds or walnuts, 1/4 tsp ground nutmeg, pinch of salt, 6 tablespoons of unsalted butter cut into 1/2 inch cubes(mix butter with fingers until moist clumps form.
Filling:
5 Cups 1/2 inch thick Rhubarb, 2 Cups halved strawberries, 3/4 Cup sugar, 1/3 Cup orange juice, 2 Tablespoon flour, 1 1/2 Tablespoon grated orange peel, 1/4 tsp. nutmeg
Preheat oven to 375, butter baking dish, combine filling in large bowl, let stand 15 minutes, pour in dish, top with topping, bake for 45 minutes, Delicious!! Enjoy
June is also a time for the Peonies to bloom. Ants love the sweet sticky section on the peony buds, the peony does not benefit from the ants. Make sure you cut some of the peonies and bring indoors to enjoy their beautiful fragrance. Cut them with they look like marsh-mellows, right before they are to open and they will last longer.
Lots of garden tours this month also. The South End Garden Tour is Saturday, June 15th. Tickets can be purchased on line or on the day, it is rain or shine. Tickets are $25 and can be purchase at the starting point which is the South End Branch of the Boston Public Library at 685 Tremont St. Boston. I have been on this tour in the past and plan to go again this year, I can tell you it is worth the $25, and you can pop over to Joanne Chang's place Flour for a little treat.
Farmers Markets: A great way to get out and get fresh vegetables and fruit, eggs, baked goods and even lobsters. There is nothing better than supporting local farms and fisherman and bakers.
Hingham Farmers market is every Saturday at the Hingham Bathing Beach
Cohasset Farmers market is every Thursday at the Cohasset common from 2pm-6pm
Scituate Farmers market is every Wednesday at St. Mary's church parking lot form 3pm-7pm
Marshfield Farmers market is every Friday under the grandstand from 2pm-6pm
Chicken coops are popping up in backyards everywhere! South Shore Science Center in Norwell is hosting a
Hen House Hop, a South Shore Chicken Coop tour. Saturday, June 8th, from 9am-4pm. You can tour 8 different types of coops and see different breeds of chickens for $10. You know this is top on my list of summer activities!
If you are considering becoming a backyard chicken farmer, then taking this tour is a great idea, and it's just in time, because Fits Mill in Scituate and in Hanson are getting their chicks this weekend, and they have all types of breeds which lay all different colored eggs. But the best part is the manure for your gardens!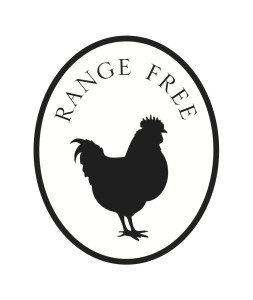 A few months back I was in a feed store picking up treats for the girls and I saw a bunch of stickers of different farm animals, but not one chicken sticker. So, I inquired about it (and I know this is hard to believe )but there wasn't much to offer in the chicken sticker market. Thats when I came up with my "Range Free" Chicken. It looks fabulous on the back of my car! Look for them on line and in feed stores soon.
Unfortunately, I have some sad news. I am all about letting the girls get out and range free in my yard(my neighbors yard too) and eat the ticks and worms, make dust baths in my gardens and even eat my Hostas. Last Sunday at 11:30 am I heard this unusual cackling coming from the back yard, I looked out the kitchen window(I had just come inside) and there was a coyote with Ruby in it's mouth in the middle of my backyard. I went running, screaming with my younger son in tow with an air soft gun(if only it was something more powerful) trying to save poor Ruby. No such luck as he trotted off to the woods with her. Well, I ran to the coop to check on the other hens who were now all hovering on the top perch and of course(you know I have a favorite) my biggest worry is that Petunia would be missing. Fortunately, she was right up there in the corner just looking at me. If you are considering raising chickens, this is a constant worry and you need to be prepared because like my husband keeps telling me "it's the circle of life" I know he is right, but not in my backyard.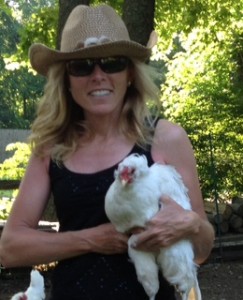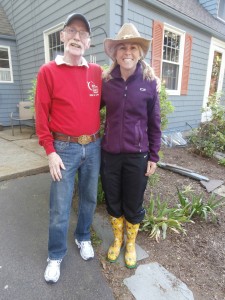 Sunday, May 19, 2013
This is a wonderful man from Hingham, who has battled cancer three times and recently went through an extensive surgery last fall and he loves to be out in his garden. He is a retired Boston teacher that dedicated his life to teaching and helping children. After visiting with him and his wife, we chatted about how he had removed all the old ugly bushes in the front of his house last fall before his surgery and was hoping to give the front of his lovely home a facelift. This is where we came in. I have a team of volunteers, who are my dearest and closest friends(I consider them family).  I sent an email out about helping me with this garden, and the longest response time was 18 minutes. These are all such wonderful giving people, who set aside time on a Sunday to help transform his yard. The only project left for this courageous individual to do is water the new plantings, and sit and enjoy his gardens.
I want to acknowledge the donations I received for this project. Chris Kennedy from Kennedy's Country Gardens in Scituate and Dave Seoane from Seoane's Landscape in Abington, donated plant materials for this project. Both Chris and Dave over the years have been very supportive and have helped me transform many gardens for these cancer patients. I also want to acknowledge Sergio Pungitore from Pungitore Landscaping too. Every time I mention that I am planning a cancer garden he is the first to ask what he can do to help. Throughout the years he has helped me with many of the gardens, delivering and covering the cost of all the mulch.
When you are a gardener and enjoy being out in the yard as much as I do, there is nothing more rewarding than seeing the transformation of a garden come back to life and bloom. Actually I am wrong, it is being able to share it with someone who experiences the joy as much as I do and now will be able to enjoy his garden.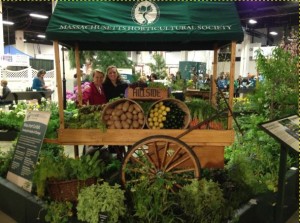 Here it is May, can you believe it? What a beautiful stretch of weather we have had. I hope you all have been out and about in the gardens! Lots to do in May. It's time to prepare the Vegetable gardens for planting. Time to spread that compost and turn it over if you haven't done it already.
Seaweed is among the best gifts nature makes available for the gardener(along with chicken manure of course). It saves water, keeps soil moist at ground level and enriches the soil. So head down to your nearest beach, gather the seaweed from mid-beach(seaweed is drier and easier to carry). Look for patches that are smaller and easier to apply as mulch. You want to apply it within 36 hours of gathering it because it breaks down quickly. Apply 4-6 inches deep and re-apply after one week. (It shrinks when it dries)I find it easiest to plant the vegetables first, and then put it down, spread it away from the plant so there is no direct contact. While you are there, get a couple of extra bags for the compost bin too. If you are concerned about the salt, spread it out in the driveway and hose it off.
After your plants are about a foot tall, I head on down to Kennedy's country gardens for salt marsh hay, I swear by it. I put it down as a mulch around my plants. Not only does it keep the weeds down, it retains the water and you can compost it in the garden in the fall.
Make sure you stake the tomatoes early too, they seem to grow really fast. Gardeners supply company has some heavy duty square tomato cages that keep those "Big Boy" or "Beafstalk" from toppling over. Kennedy's also has brightly colored cages that add some interest to the garden.
Memorial Day weekend is a great time to plant your vegetables, we are typically safe of a frost at this point.Also a great time to change over your pots from the pansies to the geraniums and other summer blooming annuals. Ivy leaf geraniums are wonderful with their trailing stems ideal for urns and window boxes.
Speaking of annuals, if you have an Ocean State Job Lot in your area, head on down. They have a great selection of pots with lots of vibrant colors to add depth and dimension to your decks and patios. The prices are great. Now remember when filling a large pot, use empty water bottles(with the caps on) to fill up the pot so you are not wasting all that soil and making the planter extremely heavy.
Lastly, Holly Hill Farm annual plant sale is happening on May 18, 19, 25 and 26th from 10am-4pm. They have a wonderful selection of vegetables, annuals and perennials. For all of you that didn't have time to start your plants by seed, no worries, Holly Hill did it for you and its all organic. They also have compost and soil you can buy.
Happy Gardening!