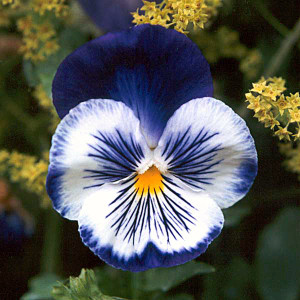 Ok, here we are finally in April! Lets get busy, so much to do. I was puttering around the yard today and looked over to my neighbors yard to see their Forsynthia bushes starting to bud, I was giddy. I sharpened the blades on the pruners, turned over the manure in the compost bin and raked some of my beds.
It is time to get out in that yard (you may want to take Advil first) and start pruning and raking those beds. Get the garden statuary out, clean out the pots, birdbaths, clean the garden furniture, and get the rain barrel under the down spout. This is the time you want to fertilize your perennial beds, trees, shrubs and fruit trees. After raking my perennial beds, I work in some composted manure (for those of you who don't have chickens, you can purchase this in bags at the garden centers). I then watch the forecast and wait for rain, just before the rain, I sprinkle in some perennial fertilizer, 10-10-10 around the base of the plants and let mother nature water them for me. I also fertilize my trees and shrubs with Hollytone fertilizer, again just before rain is forecasted. For the fruit trees, I have 6 apple trees, in early spring before buds appear, I spray my trees with a horticultural oil which helps prevent scale, insects and mites infesting the trees (Now to keep the deer away from them is a entire issue in itself!) You need to spray the trees when it is 40 degrees and will not drop below that for 24 hours for the application to work. Now, my friend Timoti Bruni( Italiangardening.com) tells me that he paints the trunk of his trees with latex paint. It helps insulate the tree and prevents cracks and tree borers. So, I am going to the basement next week and getting out the paint and brush-can't hurt right?
Grapes-time to prune them. Ok, they say to cut back your grapes almost 90 percent of last years growth, bring them to the main trunk or cane. This makes me nervous every year, but always does well. Old canes that produced fruit last season will not produce again, so therefore you need to cut old wood, and canes that are small and weak. I have 2 arbors, one that is about 9 years old and one that was just planted last year. For fertilizing, the younger one I apply a granular fertilizer at the base, the older one, I just mix in some manure at the base. Grapes don't like to be over fertilized.
Everyone is anxious for the color and believe me, so am I. Now is the time to plant pansies. Pansies are a cool weather annual flower that are very delicate, but surprisingly hardy. You can plant pansies in early spring and will bloom into early summer. Pansies do not like the heat and will decline when the warmer months arrive. Pansies are low growers, ideal for edging between rock walls, paths and of course for containers and window boxes. When choosing pansies, you want stocky, bushy plants that have lots of buds. Avoid plants that are full of open blooms because they will be stressed to near exhaustion from working so hard in such a small pot. Pansies are not fussy, they like full sun, rich, loose soil and to be watered regularly. Deadhead plants once the flower has passed and this will promote future blooms.  Just before Memorial Day it will be time to replace the pansies with longer blooming summer annuals.
Seeds-I am happy to report that I started my seeds under the grow lights on March 27th, the full moon. My pumpkins, squash, zucchini, cukes and zinnias are all sprouting, the artichokes have not, but they have a longer germination time and I am confident they will. No cold frame yet, but my husband assures me that by the time these plants are ready to head outdoors there will be one there for them- stay tuned.